Videos
Téa Mutonji on Shut Up You're Pretty
Award History
Jury Citation
"Téa Mutonji's Shut Up You're Pretty is a fiercely intelligent collection about the inner lives of young women, examining abortion, family conflict, and the emergence of sexual identity. In writing marked by bursts of intense language, Mutonji takes the reader into her nuanced study of a young Congolese immigrant, always refusing to look away from pain and uncertainty. Driven by its crisp, unsettling dialogue and meticulous psychological detail, this is a compelling work about the fear and yearning of our youth."
— 2019 Rogers Writers' Trust Fiction Prize Jury (Dennis Bock, Michael Kaan, and Suzette Mayr)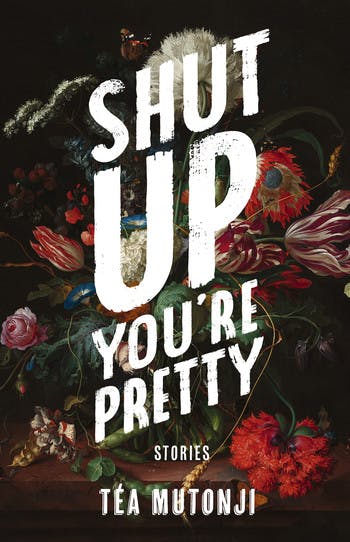 Program History
Citation
"What I admired most when I read Mutonji's Shut Up You're Pretty was the subtlety of detail, the way power and longing are related, and the extraordinary control of her language. It is a wonderful first book, a great collection of stories filled with promise. I feel honoured to be able to read her next work before anyone else and I look forward to learning from her."